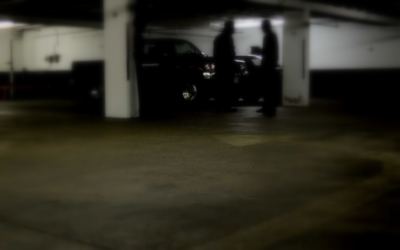 In terms of parking structures, it is likely that every person who drives will have at least three ready examples of "really bad car parks", because unfortunately, they are commonplace.  Whether they are "bad" in terms of design, signage, ease of use, traffic flow, safety or amenity (sometimes all of the above), these are the ones that make you shake your head and say "what were they thinking"?!
Historically, the car park was the last part of a development to be considered (if it was considered at all), but recently owners are becoming increasingly aware that the car park is actually an important drawcard for a property, especially in the retail arena.  If the overall "car park experience" has the power to either attract or deter your customers, then it's certainly worth considering that in your marketing mix.
This week, Kim Fernandez, editor of US-based The Parking Professional Magazine shares her experience of the "creepy" car park in this week's post on the Parking Matters blog, "If Only They Had a Pro".  When something as simple as a car park's paint colour and lighting is overlooked (or ill-conceived), it can spell disaster for the bottom line.  (In the worst cases, it can even spell C-R-I-M-E, judging from the number of articles containing the words "assault", "robbery" and "murder" that appear in my Google Alerts each week. Just think of any movie you have seen recently and you will most likely recall some kind of incident taking place in a car park!) Owners need to take customer feedback seriously and consider the ramifications of not addressing reported problems, especially if they represent a potential safety issue.
As we reported in an earlier blog post, the British Parking Association has implemented a qualification scheme called "Park Mark" which it awards to car parks that demonstrate "a commitment to creating a high-quality parking facility that feels safe and has measures in place to reduce levels of crime".  Currently, there are more than 5,000 car parks that are Park Mark compliant, around 25% of the estimated 20,000 car parks in the UK.  The Park Mark system allows customers to identify these car parks through a searchable database, and reportedly, crime stats are down in car parks that have become compliant under the scheme.
Property owners should make it their duty to walk around a car park "after hours" and ask themselves – Would I want my family member to park here?  If the answer is no, then your property could probably use a thorough safety review and an upgrade!