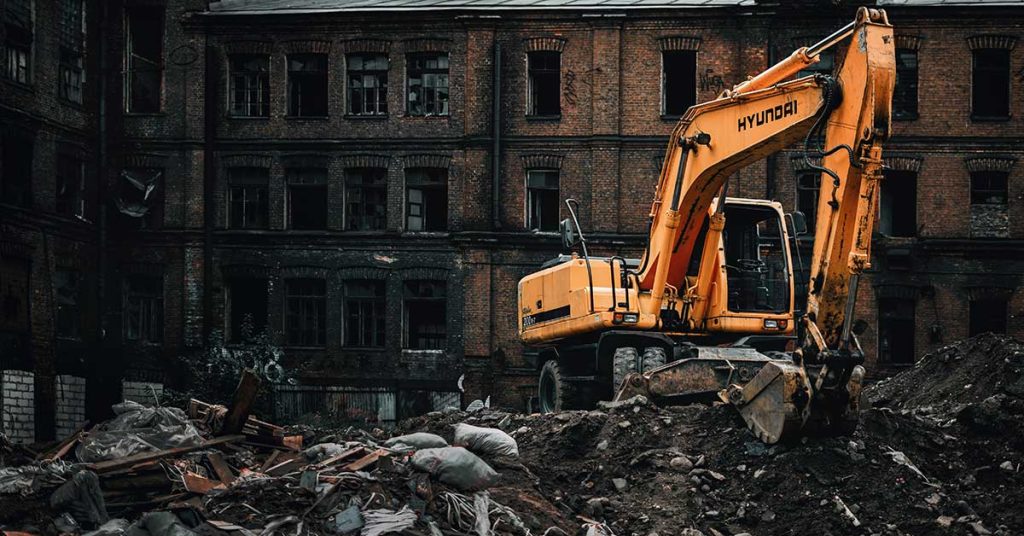 The construction sector is responsible for 25-40% of global CO2 emissions and it is the of the world's largest consumer of raw materials. It consumes 50% of global steel production, for example. With this impressive footprint, the industry plays a central role in our ability to create a sustainable future. 
So, what if instead of extracting more and more raw materials we reuse them? What if instead of demolishing buildings and sending materials to waste, we recycled them? What if we move towards a circular economy model (reduce, reuse, recycle)? 
Thomas Rau, a Dutch architect, is promoting change. He is the co-founder of Madaster, a database to register and catalogue the materials and products used in the construction process.  
According to Rau, "waste is simply material without an identity". Rau's database stores each material characteristics and value, enabling the location and estimated individual and total past, current and future value of the building assets. 
The next step is to connect various players within the supply chain to enable access to the materials when buildings are refurbished or demolished. However, the greatest barrier might be the industry's mindset.  
Upcycle Studios, for instance, developed its own demolition and construction arms after not finding enough contractors willing to accept their requirements for reusing materials. Firstly, the building needs to be carefully dismantled to allow materials for reuse. Additionally, second hand materials don't have warranty, which was seen as an impediment to many contractors.  
Another take from this example is the need to plan for the reuse of materials or adaptation of assets. Planning upfront means building with a view to making it possible or easier for later deconstruction, such as joining elements with bolts rather than glue. 
The construction industry has a huge opportunity to lead a sustainable revolution with major impacts, it's a matter of rethinking and changing how things have always been done. 
What's your view on the contribution the construction industry can make for a sustainable future? Tell us in the comment section.