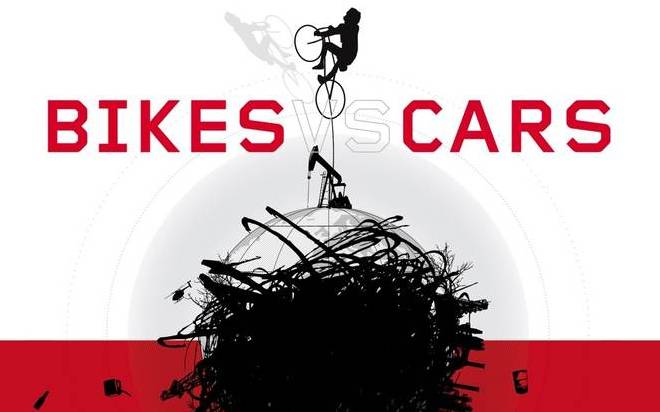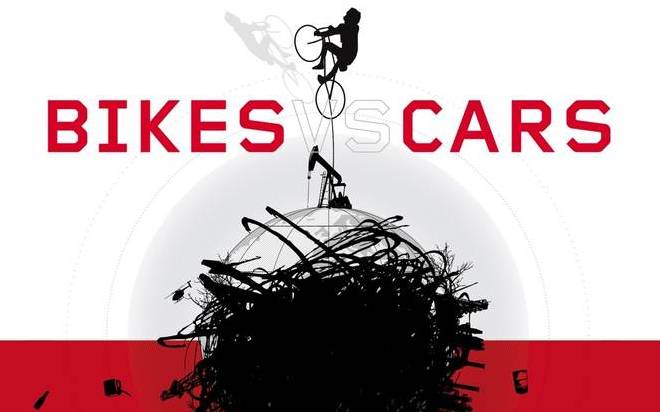 Bikes are more than a tool for recreation and fitness.  They are fast becoming the main source of transportation for many communities around the world.  But more needs to happen for people to make the initial decision of putting the bike first.  A new film by Fredrik Gertten, Bikes vs Cars, looks at the battle for bikes to find a place on our roads, where the private car is king of the road.
According to TreeHugger, "if cities adopted the Copenhagen model, where 40% commute within the city on bikes, it would be a radical change for the world".   Not only would there be less road congestion, but there would be a tangible effect in terms of health, pollution, and oil usage.  As indicated by Director Fredrik Gertten, "the car, oil and construction industry is in the centre of our economic system".
Gertten visits cities around the world, meeting bike activists who are fighting to improve cycling facilities.  The movie starts in Sao Paulo, with some of the worst traffic conditions ever, where we are introduced to Professor Raquel Rolnik, a passionate cycling enthusiast and activist.
He then takes us to LA where bike enthusiast Dan Koeppel, gives a history lesson in how cars took over the streets of LA and how car ownership is at the forefront of traffic chaos.
There is not one city in the world that has solved issues of traffic congestion and chaos where private cars are the number one option for mobility.