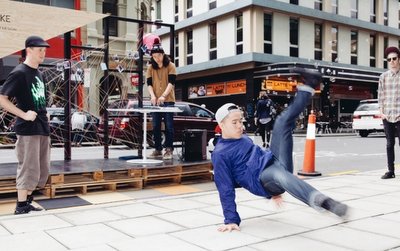 Hats off to the City of Adelaide, putting Australia on the map as one of the southern hemisphere's most enthusiastic supporters of World Park(ing) Day, set for September 19th.  With its origins in 2005 in San Francisco, Park(ing) day is an annual event held on the third Friday of September, which sees parking spaces converted into temporary park-lets, fashioned by local artists, designers and citizens.  It's a day when creativity reigns, allowing participants to transform small rectangles of concrete into engaging , interactive, people-friendly spaces that bring a vibrant buzz to city streets.
In Adelaide, Park(ing) Day has wide support and this year more than 50 spots are slated for transformation into pop-up parks, as reported on Rip It Up.
Good luck to all participants – We look forward to seeing your creations that inspire our thinking about sharing urban space, and at least for a day, make streets a meeting place for people, not just for parking!