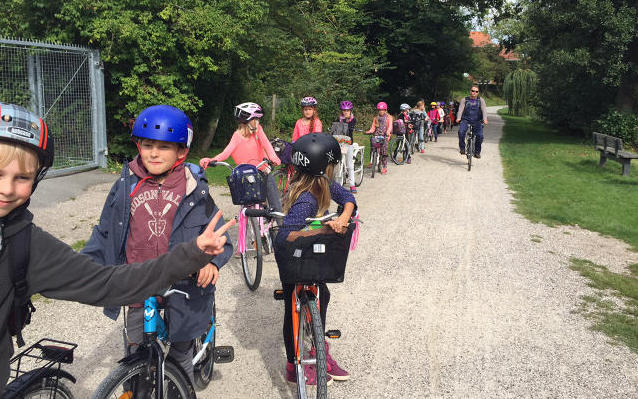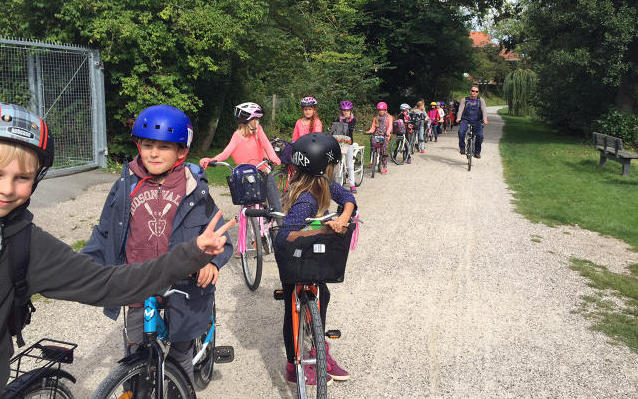 Whilst in Australia parents are reluctant to let their children walk or cycle to school, things are certainly on the move in Denmark.  School children in Odense are more likely to show up on a bike at school than be dropped off in a car, as posted in fastcoexist.com
Contrary to statistics in Australia where the numbers of children cycling and walking to school have been steadily declining for many years, in the city of Odense four out of five children bike, walk or skateboard to school.  Research on the Australian side of things shows that 60% of children are driven to and from school (see smh).
The city of Odense has pushed vigorously to inspire children to get on their bikes.  The city has built a network of cycle pathways that makes it safe to ride.  According to Connie Clausen, traffic planner for the city, "we have 545 km's of separated cycle paths, and in comparison, we have 1,000 km's of streets".  What a breeze it must be to cycle around the city of Odense.
Even streets without separated bike lanes are often safe enough for kids to ride on, partly because there are so many cyclists that drivers are more careful and considerate.  When cyclists reach a major intersection, they can usually cross the road via a tunnel or over a bridge.
Proactive and creative initiatives such as the implementation of safe and well maintained cycle networks the city runs a, Cycle Happy School program that provides the framework for children to get on their bikes and partners with schools to teach children how to ride in traffic as well as on the cycle pathways.
Other positive steps include an electronic checkpoint system called CycleScore, which gives students a lottery ticket every time they ride past the checkpoint.  With the lottery tickets, students can win prizes such as bike accessories or T-shirts.  Since 2014, when CycleScore began, bike trips have increased by 28%.
By fourth or fifth grade, Danish children are riding to excursions instead of taking a dedicated school bus.
The goal for the city of Odense is to see 90% of children walking, biking or skating to school.