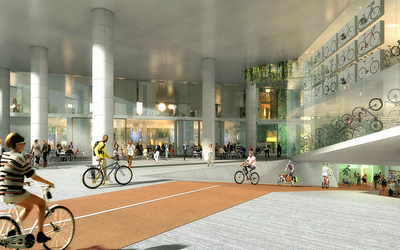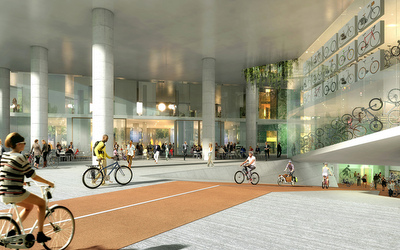 A new high-rise in Oslo's centre will give preference to cyclists instead of drivers, according to CO.EXIST. Oslo Solar building will have 500 parking spaces for bikes, as well as end-of-trip facilities such as showers, change rooms and bike repair stations.  There will be 10 recharge stations for electric vehicles, however, the high-rise won't provide any space for conventional cars!
Oslo Solar and another 50 projects are part of Norway's FutureBuilt program, which is focused on developing low gas emission constructions. The decision to restrict parking at Oslo Solar is only one of many design features promoting sustainability. The high-rise will have solar panels, water capture/irrigation system and will use low carbon and recycled materials. When it is finished, Oslo Solar will produce more energy than it consumes.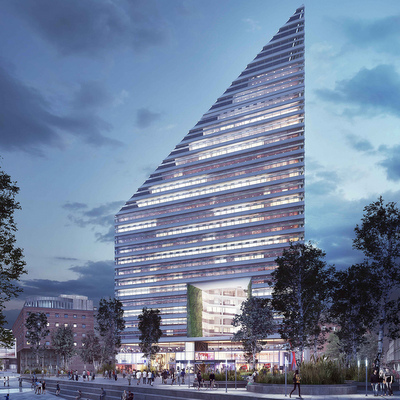 The building's design will contribute to its green system. According to Anders Solaas, executive vice president for letting and development at Entra, the building's developer, "the slanting roof is angled toward the sun to optimize energy production from the solar panels during daylight hours". Developers around the world will be able to use this project as a model for sustainable constructions.
In Australia, initiatives such as Sustainable Sydney 2030 are also targeting green solutions in developments. To minimize traffic generated by new residential and commercial buildings, the city's legislation imposes parking space restrictions. The amount of parking spaces allowed varies according to transport integration and transport accessibility level of each area.
Image Credit: Code Architecture