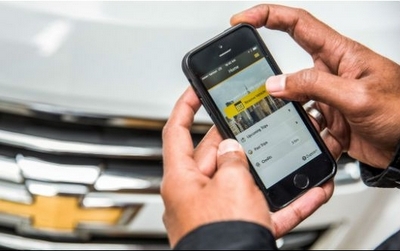 In January, General Motors started its car sharing pilot program in the USA. In partnership with Lyft the company launched Maven in Manhattan and Michigan. Today the service is already available in Chicago, Boston, and Washington, DC as reported by The Verge.
The difference between Maven and other car sharing services is that there is no annual fee. GM considers that the customers will be also attracted by the possibility of trying different car models. In Michigan, for instance, there was a specific interest in renting the Chevy Volt, the electric model from GM.
GM's expansion plans aren't limited to the USA the company launched in March a pilot program in Brazil, according to Exame. Currently, the Brazilian car sharing service is being tested at one of the company's factory and it is only available for employees. The idea is to launch Maven to consumers at the end of the year. Initially, the service will be offered exclusively for a large residential development in Sao Paulo.
Maven is GM's response to recent urban mobility trends which threaten the future of car ownership.  The service exploits a latent need of consumers as well. According to the company, globally 37% of car owners would be willing to trade their mode of share if there were another transport solution, excluding the traditional transport options. Also, 55% of the interviewees think that today's mobility options are insufficient. If a car manufacturer as established as GM is moving towards the sharing economy, it is time for every industry to evaluate opportunities in this sector.
Photo credit: Revista Amanha.