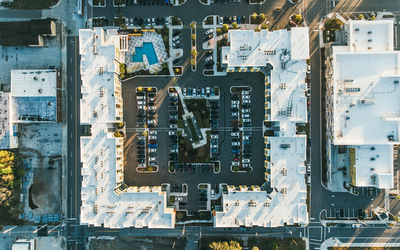 Cities around the world are reducing their parking supply. San Francisco and Philadelphia in the United States noted an oversupply of parking spaces after conducting parking censuses. In 2010, the San Francisco census pointed out that more than 50% of the 441,541 spaces available in the city were free and on-street. Knowing that, allowed the city to repurpose parking spaces into bike lanes and parklets. At the same time, parking requirements for new developments were re-evaluated considering the parking inventory available in the area with new parking spaces only allowed in areas with parking shortage.
Philadelphia has been conducting an inventory of parking every five years since 1990. Between 2010 and 2015, the city reduced 3,000 parking spaces in the central area (7% of the total spots available). Most of these were at grade parking lots that gave place to new developments.  In the same period, authorities verified that parking occupancy rates went down and the economic activity went up. The reason being that Philadelphia is a transit rich and walkable city with a high residential downtown population which reduces the overall car dependency.
Plaza 80, Bogota (Colombia) – Repurpose of an at grade car park:
These examples show that it is time to rethink the way cities plan their parking supply and the reliance on minimum requirements considering that we don't always need to provide the same levels of parking in new commercial and residential developments. Instead, we need to use in a different way the ones that already exist.
Parking management strategies need to be implemented to achieve efficient use of parking inventory. Since, parking involves different stakeholders, such as city planning and transit authorities, property owners and parking operators, therefore, strategies must involve all the stakeholders and consider their viewpoints. The ultimate goal is to understand the community needs and shift the thinking of parking spaces as objects to service, where the quality and usefulness of a parking space is measured by how efficiently it serves the area. In this case, a parking spot that is used by different people and is rarely empty is fulfilling its purpose.