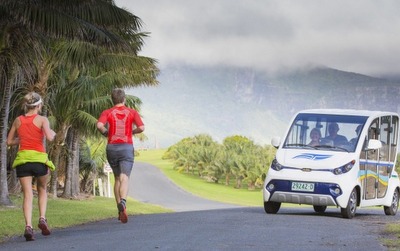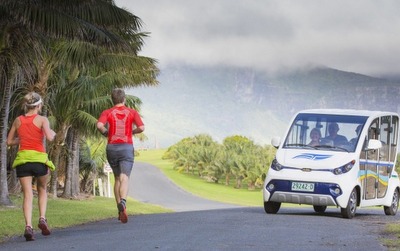 As reported in the SMH, the residents on Lord Howe Island (LHI) have committed to become pioneers in renewable energy.    With the island's World Heritage-listed status, the renewable energy path is a natural progression.
As commented by Penny Holloway, LHI Board Chief Executive, "it's not been a difficult decision for the island to move to renewable energy given the location, and it just fits in with the island's desire to live sustainably".  With a loan from both the Commonwealth and NSW government, the island will draw on its ample supplies of sun and wind to meet the ambitious renewable energy target – to source 80% of its electricity from solar and wind by 2019.
Taking the lead is Rhonda Wilson and Ed Gowan with their electric car.    This means powering up their car once a week to dispose of rubbish, collect mail, shopping and visiting friends.  "It's christened the Pope-mobile over here – the tourists absolutely love it", explains Ms Wilson.