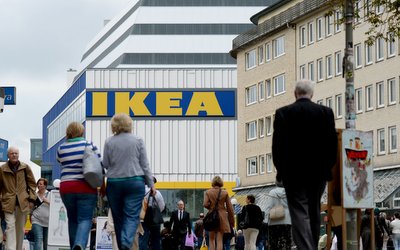 IKEA is making a foray into the urban market with a number of new "city" stores that have smaller footprints and no parking provision.  It sounds improbable if not impossible, given that the mainstay of IKEA inventory is the DIY flat packs which could be rather difficult to carry home on the bus, train or by foot.
The solution: IKEA provides customers the use of a cargo bikes (for up to 3 hours), so you can DIY (deliver it yourself).
See this video report from Bloomberg  on IKEA's Hamburg store to see how it's done.  As the reporter suggests at the end, a taxi is another alternative!