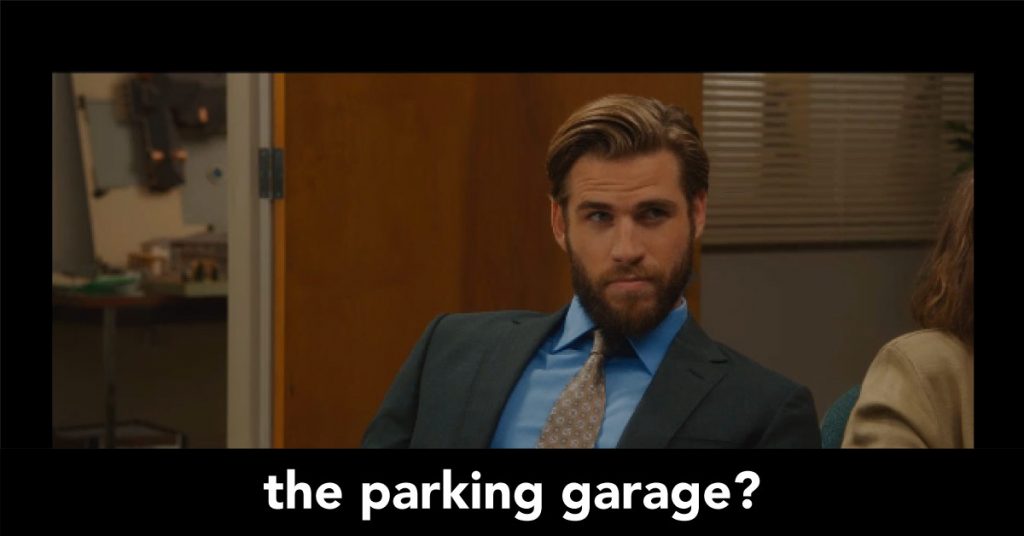 "I would like to first focus on the parking garage": this is our favourite line uttered by Rebel Wilson in "Isn't it Romantic", in which she explains her idea for a hotel project. As expected, everyone in the meeting looks surprised by her choice; after all, car parks are often treated as "out of sight out of mind" and not given much thought. But even Liam Hemsworth had to admit she had a point…..Watch the scene:
As parking consultants, Rebel's character's suggestion makes total sense to us. The car park IS the customers' first and last impression and an important part of their journey to and from any development.
Fortunately, we come across great examples all over the world. If you are a parking professional, planning to build a new car park or simply an admirer of good design, check out some of our #ptcinspiration of the week on Instagram:
Credits:
Isn't it romantic, Warner Bros.
Rasmus Hjortshøj
JY Raffort
White Arkitekter and Henning Larsen Architects