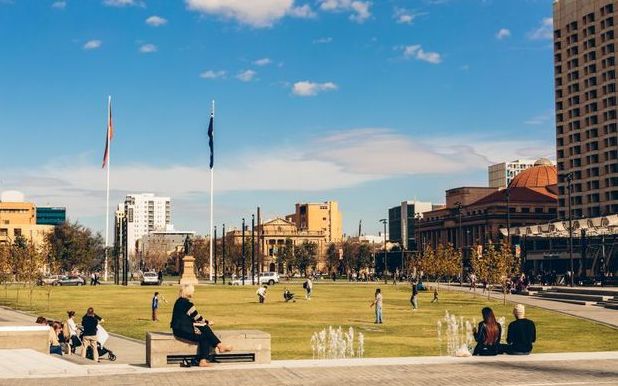 Placemaking plays a major role in the reinvention of Adelaide and has been the force behind Adelaide stepping into the world arena.  The city is now becoming daring and exciting, according to AdelaideNow.  It  is receiving international recognition due to its recent transformation through a dedicated program of infrastructure and redevelopment.  Adelaide City Council's Placemaking Strategy is the key here.  Public spaces such as Adelaide Oval, Victoria Square and Rundle Mall are now destinations where people want to go to and not just walk through.  Adelaide has turned the corner to become a vibrant and energetic city and is receiving the recognition from the international community it has always deserved.
New York placemaking expert, Ethan Kent, said Adelaide was the most common example used for others cities to aspire to.   Placemaking is on everyone's lips at the moment and is described as the discipline of making public spaces attractive to people to visit and easy to use.
Mr Kent indicated with the introduction of smaller streets "the change in the way people interact has been amazing and they are really places where people want to go".
Placemaking is high on the agenda for Adelaide's Lord Mayor Martin Haese, who indicated "remaining focused on placemaking and making the city a more fun and exciting place to live and work would create economic benefits".  More construction, more jobs and more revenue.
Whilst the first stage of Adelaide's redevelopment has been completed, there are many more opportunities for the Riverbank Precinct and the Royal Adelaide Hospital site when it becomes vacant.  However, Mr Kent indicated there was still work to be done on the city's major thoroughfares.  Perhaps Adelaide's major road system will be the next step for Adelaide City Council.
Adelaide is now a leader in the Placemaking world.  To read more about Adelaide City Council's Placemaking Strategy click here.